KWA Central:
We got some cool teaser photos of DangerWerx's new project! As some of you know, DangerWerx is the one responsible for the awesome threaded barrel adapter for the KMP9 series that I personally use on my KMP9.  This time he took his ideas and designs and has applied them to KWA's M11. Keep an eye out for these because they work and look great. I know greatwatermelon has been using a prototype of this barrel on his M11 and I have to say it is an amazing addition to the weapon.

-Viet
Originally posted on Dangerwerx Danger Cave:
Hey All,
Here is a quick teaser on the upcoming Mac11 threaded muzzles. They are currently in the white, but will be anodized matte black when they are ready to hit stores.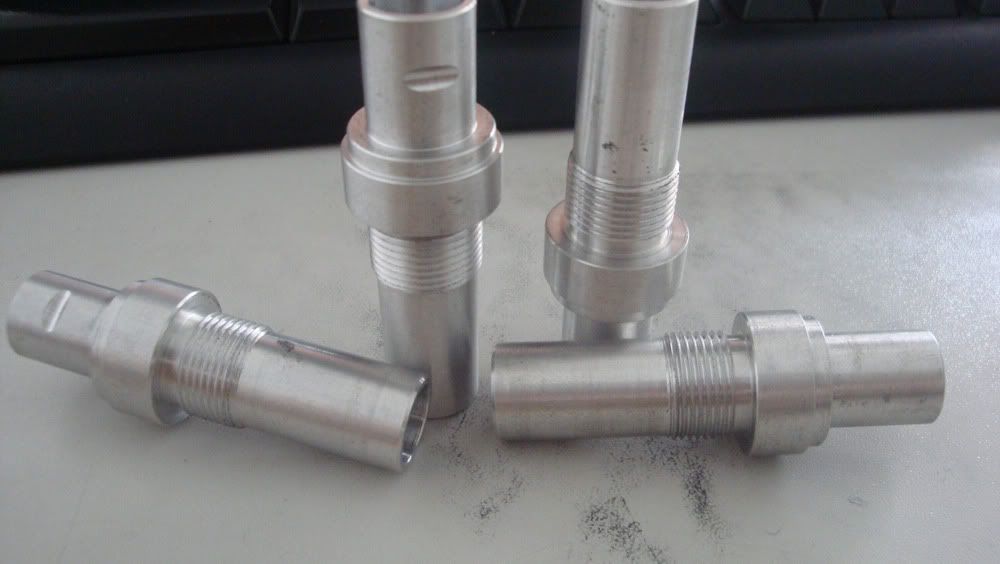 After these standard barrels get some traction, I'll also release a "bull barrel" version to have better compatibility with tracer units on the market.
After the bull barrels, I'll probably look into doing some 14ccw thread protectors. I've had some people talk to me about damaging their threads when attachments are not in use and flash hiders may seem wonky. I'll shoot for something that will look good on my threaded projects, along with compatibly with aeg ends as well.